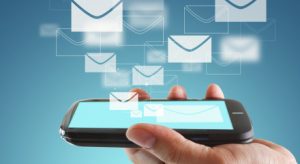 The consumer's relationship with the mobile phone has significantly changed in the recent years. It has become more powerful and a very interactive communication tool. Kristal Communication allows companies to integrate SMS into the heart of what they do. Whether this is sending time-critical alerts, carrying out marketing campaigns or interacting with customers, Kristal Communication is an SMS provider that delivers national SMS in a straightforward and reliable fashion.
By choosing Kristal Communication as an SMS provider, customers get the best possible quality SMS service on the market and have the peace of mind that every SMS sent will be delivered on time.
At Kristal Communication, we have developed our own SMS Platform connecting our Portability Database to the national mobile carriers through direct and reliable connections. Incoming messages are routed to their home carrier instantly ensuring fast delivery and reports send back. The Portability Database is constantly being updated with information from different sources in order for delays to be minimized.
To connect to our infrastructure, you can use one of these three ways:
Through an SMPP connection you can use your own SMS Gateway to integrate with our SMS Service. This connection can handle large amounts of messages very reliably.
To integrate SMS into your applications or services, then our Web Service is your best option. Using standard web technologies, you can quickly and easily get up and running.
If you need a simple solution to send SMS manually, then our Web2SMS interface is yours in just a few seconds. It's easy and available from anywhere.