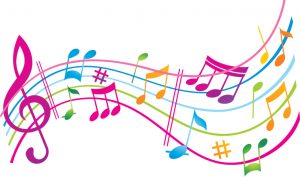 Starting from 2007 Kristal Communication became the first content provider in the Albanian market. Kristal Communication is today a crucial provider of music products offered to all mobile operators' subscribers. Our activity is performed in full compliance and respect of copyright laws. The provision of musical content is made pursuant to the obtainment of authorizations from authors and title holders, as well as licensed agencies administering collective rights of authors, interpreters, producers, etc., certified in turn by the Albanian Copyright Office.
Supported by its long-term experience, transparency and success, Kristal Communication has earned the trust of several successful authors of Albanian music, who have directly authorized the company to promote their music in an innovative manner through their mechanisms and technology.
Kristal Communication offers a variety of the latest musical selection to all mobile operators inside and outside Albania, available in the following formats:
MONOPHONIC TONES (Mono) – Melodies for different devices of mobile phones, played in a unique sound and line.
POLYPHONIC TONES – Melodies for different devices of mobile phones, played with several standard sound.
REAL TONES – Specifics songs played in the original format 10 up to 30 seconds, adapted for different types of mobile phones.
FULL TRACK – Providing a song in its full format, adapted for mobile phone technology
RING BACK TONE (RBT) – Offering part of music which will be heard by someone that is calling a mobile phone subscriber. The RBT is adapted to the required versions.
OTHER – Offers any other musical content adapted for mobile phone technology.
Our 7 year long experience on content provision, especially music, helped us in specializing and being oriented in this area. Kristal Communication has nearly 60 different contracts with labels and copyright holders in Albania and Kososvo, and as a result possess the richest EXCLUSIVE catalogue of Local Music of all kinds.